Dominating Online Activity; How Coast helped a local retailer capture the market with an engaging and highly successful seasonal campaign focused on online sales.
The Challenge
Primary objective.
To drive online sales of florals & gift orders via the Pansabella website for Valentine's Day 2021.
Hurdles.
Pansabella operates in a highly competitive market with national players such as Easy Flowers and multiple local florists. Our client would also need to compete with other local online retailers who are marketing more heavily to drive online Valentine's gift sales.
Previous Valentine's campaigns
Previous Valentine's Day campaigns have delivered strong results, following a targeted campaign strategy, with a dedicated Valentine's Day landing page and supporting advertising to create a seamless user experience. This has enabled prospects to move seamlessly through the sales funnel from initial awareness, through interest and comparison to sales conversion.
The Strategy
To run an integrated, targeted campaign focussed on driving qualified traffic to the website to purchase. This was supported by website updates to promote the Love & Romance category and creation of a dedicated landing page for campaign visits, to assist with conversion of traffic.
Following delivery of a digital marketing strategy and making sales focussed website updates, the next step was to introduce targeted Google Ads campaigns. One of our more recent focuses on local searches for Valentine's Day flowers, gifts and cart upsells. This included targeted ad creative with the unique sales proposition, key highlights and COVID-19 adaptations such as contact-less pickup and delivery.
This was supported with a layered social media campaign focussed on reaching new customers from a defined target audience and secondly encouraging purchase from previous website visitors and social media engagers. A range of creative was used to engage the target audience groups, along with tailored messaging based on their prior interaction(s) with Pansabella.
The Results / ROI
Double the sales of this time last year. In fact, the campaign was so successful in driving sales, it ended early.
We were successful due to a clearly defined strategy including segmentation of the prospective audience, tailored messaging and creative promoting Valentine's Day flower and gifts purchases. This enabled Pansabella to find, attract, inspire and convince digital customers to purchase flowers and gifts online through a seamless digital experience.
Website activity.
Dominating Online Activity; How Coast helped Pansabella achieve impressive returns & conversions!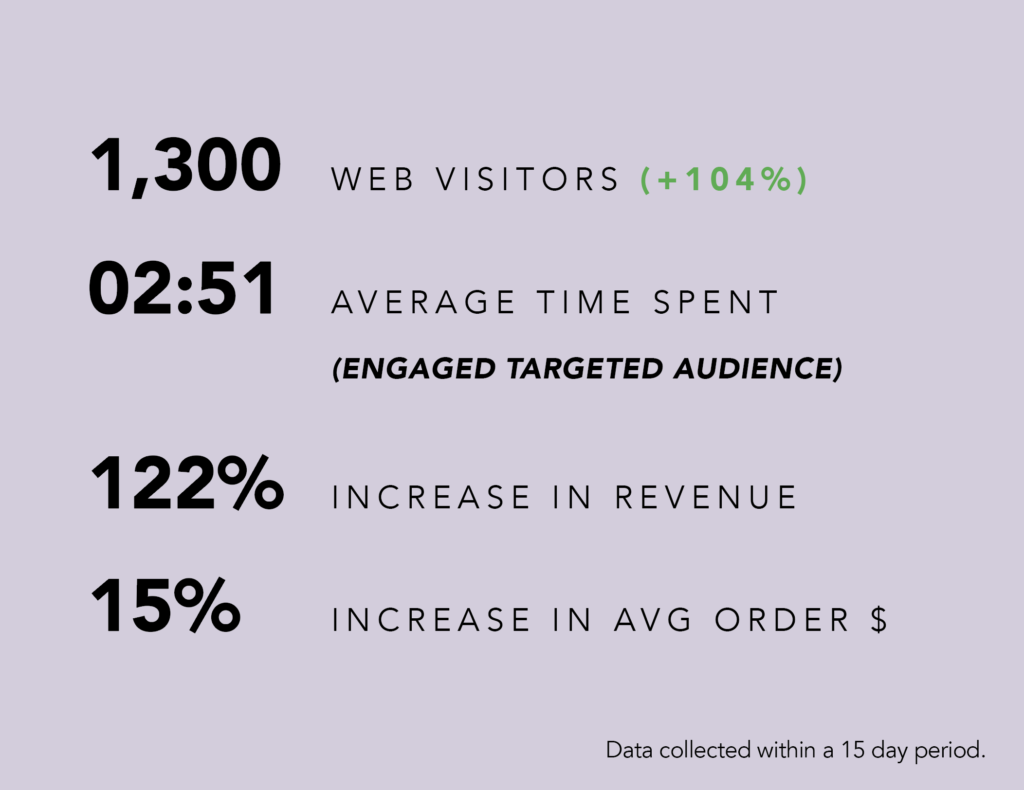 In the first two weeks of February, the campaign generated over 1,300 website visitors, more than double Valentines 2020. This highly engaged traffic resulted in double the volume of sales, with an average order value increase of 15%, resulting in a 122% increase in revenue.
The holistic campaign created
a seamless journey for users from search (organic & paid) and social through to the website. The dedicated landing page enabled users to purchase Valentines flowers and gifts effortlessly.
Facebook ads.
Dominating Online Activity; How Coast helped Pansabella achieve impressive returns & conversions!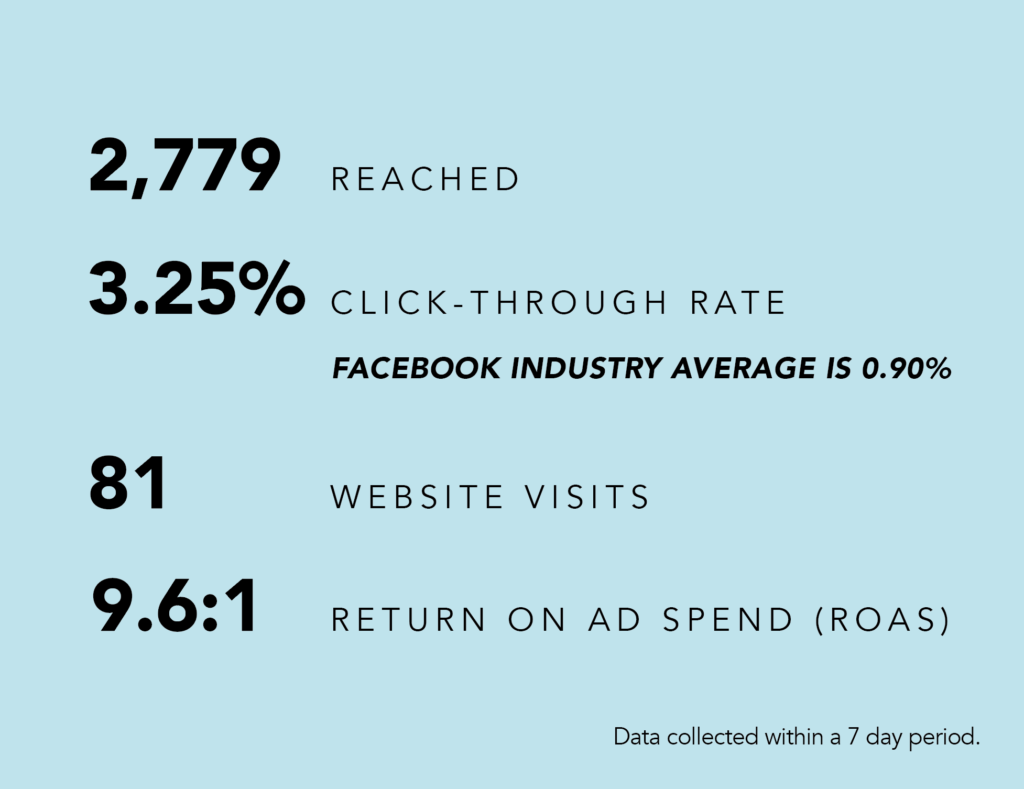 In just 7 days alone, the campaign generated over 81 qualified clicks to the website, with a strong click-through rate, significantly above the Facebook Ads average. This was due to strong creative and optimised ad targeting.
The sales generated from Facebook achieved mind-blowing returns,
with every $1 invested, $9.6 was generated in sales!
PPC – Google ads.
Dominating Website Sales; How Coast helped Pansabella achieve record returns & active engagement.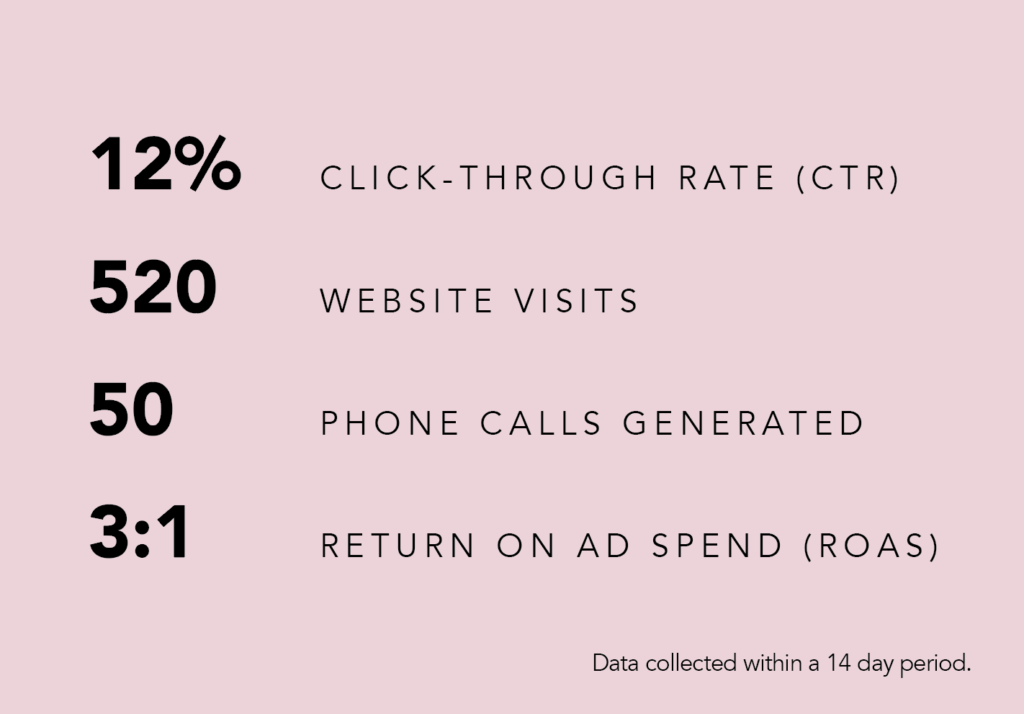 In just 14 days, the campaign generated over 700 qualified clicks to the website, of which 5% converted to a sale. This generated returns over 3 times that of the investment.
Further to this, an additional 50 phone sale orders were generated from Google Ads. This drove up returns even further.
IS YOUR BUSINESS LOOKING TO ACHIEVE SIMILAR GROWTH?