Since their rise to prominence back in 2015, PWAs – or Progressive Web Apps – have taken the tech world by storm. So, what are they, how do they work and why should you choose it over a native app? Here's everything you need to know.
What exactly is a PWA?
Simply put, a Progressive Web App (PWA) is an app that is delivered via the web. It looks and functions exactly as a native app would, but instead, operates intuitively via any standard web-based browser. With an increasing number of consumers relying on mobiles to access the internet (studies show mobile devices are responsible for 60% of all online traffic in the US and Europe), PWAs provide a seamless and mobile-friendly solution for brands.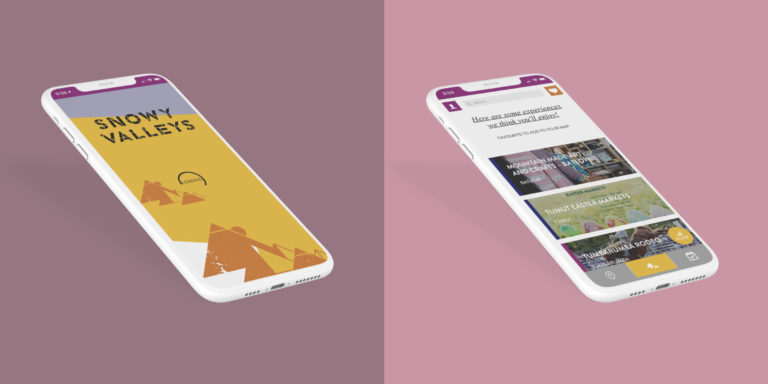 The benefits of PWA
When it comes to the benefits of PWAs, the list is long. From better overall performance, quicker distribution and support from tech giants like Google, there is alot to love.
Cutting edge technology: when you're dealing with an industry-leading and rapidly developing technology, development teams are able to work more independently and efficiently, thanks to an ever-expanding developer community.
Cost efficient: With high-quality native apps costing upwards of $100k (plus ongoing costs for updating), PWAs are a savvy alternative.
Ease of distribution: Provide your clients with a simple URL and that's it! No more directing customers to the app store to download (queue an 8-step process and frustration over a forgotten password!).
Google is a fan: What every business wants to hear. Google supports PWAs as they're great for SEO.
Seamless: From smartphones, tablets, laptops and desktops, PWAs will work with most browser-enabled devices.
Practical: PWAs can even function when there is no internet connection, due to data cached during previous sessions with the app.
PWA vs Native App
The continued growth of PWAs comes at a time when native app downloads and use are on the decline. If you've spent upwards of $100k on a native app, the last thing you would want to hear is that Australian consumers don't use (or even keep) more than 10 apps they download. Plus, studies show that 94% of consumers will delete an app they've downloaded within 72 hours.
Figures also show that downloads are on the decline – with 50% of smartphone users refusing to download an app. This could be due to the sheer process involved with downloading, not to mention the data space issues that native apps also have.
When comparing the two, everything about the PWA experience for a consumer is better; it's faster, cleaner and runs more efficiently. Unlike Native Apps, there's no need for your customer to update a PWA. Whenever they visit your app, they're given the latest version, so there's no disturbing their experience by prompting them to download an update. This is also advantageous for your business as it keeps costs down. Winning!
Coast's Progressive Web App for Visit Snowy Valleys
Coast completed a PWA for NSW tourism brand, Visit Snowy Valleys. Amongst some amazing features, the app's core purpose was to enable visitors to the region the ability to access and interact with content and information in areas where internet connectivity can sometimes be limited. This worked by caching content such as listings and trip planning so users could still access these even when offline.
The app designed and built by Coast also featured:
• API integration with core website
• Build of interactive maps
• Design of Permanent icon on home screens
• Trip Planner Functionality
• A page featuring links to websites that would be of interest to travellers in the region
• Live updating of app without having to resubmit to app store and rely on user to update
• Push Notification functionality to end users
• SEO integration.
Read all about the project here.
---
What are you waiting for? Let's get going! Contact us today to find out how a PWA can help you and your business.