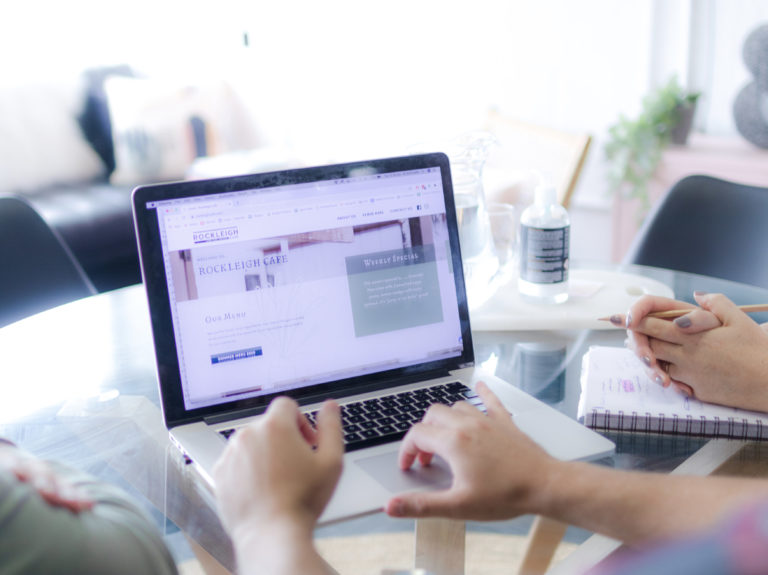 Starting out and need a hand? Growing and ready to customise your Shopify site? We're here to help!
Shopify eCommerce Websites
Shopify is a brilliant platform to set up an online store without all the fuss of merchant accounts or bank fees. We've put together a list of the benefits of Shopify and also the possibilities we can help you with.
Whether you're just getting started with Shopify or looking at updating and expanding your Shopify site, our team of designers and Shopify developers can help you create an amazing custom website that will help you grow your business.
New to Shopify?
Shopify started an online store to sell snowboards to their customers. From there they created a simple and effective web-based eCommerce online platform to make it easy for any start-up or serious retailer to sell products online stress-free!
It's a stress-free, turnkey solution
There's no need to worry about bank fees or merchant setup stresses. You can get a good eCommerce platform in less than 10 minutes!
Keep track of orders
Shopify makes it easy to keep track of which orders have been paid for, and their shipped or delivery status.
Safe and secure
Shopify provides a fast and reliable, secure shopping cart solution for your eCommerce website. You can accept Visa, MasterCard, and also PayPal.
Inventory management
You can manage your entire inventory with Shopify. Keep track of your stock levels, and automatically stop selling products when items sell out.
Flexible shipping rates
You can set up shipping rates by fixed-price, tiered pricing, weight-based, and location-based rates.
Automatic taxes
Based on where you are, Shopify will automatically handle major country and state tax rates.
Manage your store on the go
Shopify makes it so easy to manage your store right from your phone! You can use their app to update your store, manage inventory, fulfil orders, and contact customers.
Easy to process refunds
You can refund some or all of an order to the payment method used, and when you do your inventory is then updated automatically.
Why build your Shopify website with Coast?
We are experienced custom Shopify website designers and developers!
You don't need to be locked into a standard Shopify website theme… we create beautifully unique and custom Shopify sites that offer visitors a specialised buying experience. We take care of all the web stuff so you don't need to worry. You can focus on getting that business started and get selling online!
It doesn't matter where you're at with your website, whether you haven't started yet or are looking at updating and expanding your Shopify site, we are the developers for you.
Just because your Shopify website is live, it doesn't mean you're left in the dark. Our Shopify website experts will provide you with in-house and/or remote Shopify website training so that you can confidently use and operate your store.
We set up all your bank and payment systems to ensure payments flow in easily. Should you ever need help we are only a phone call away!
Some of the ways our Shopify website experts can help you.
Shopify FAQ's
Sometimes you just need help to answer everyday questions about Shopify. Payments, shipping and configuration or GST. Whatever your Shopify website needs, we can help!
Design Updates
Perhaps you want to update your site because you have had a business rebrand, or maybe your site's looking a little 90's (not in a good way!) and you want to re-design it… We can help!
Shopify App Setup
Whether it's an accounting integration, currency converters, sale pop-ups or Mailchimp or Klaviyo newsletter signup apps, we can install & configure them for you.
Let's get started! Reach out using our online form and one of our Shopify website experts will be in touch. Alternatively, you call us on (02) 6600 1764
Still not sure? Check out some of our recent Shopify and Shopify 2.0 website projects here!
Shopify website for Uptown Local – Coffs Harbour-based ethically retailer.
Shopify 2.0 website for Maggie's Pet Co.
Shopify 2.0 website for Jetty Dive Centre